Welcome to Our Blog
We encourage you to discover the things about Newaygo County that will bring you back and make you want to share your experiences with others. There is something for every-one to do no matter what the season. Sometimes it's a bald eagle flying in the blue sky overhead, a ride on the bike path in the fresh crisp air, a hidden treasure in an antique store, or a dinner so delicious you would order it again tomorrow. Come back and bring your friends.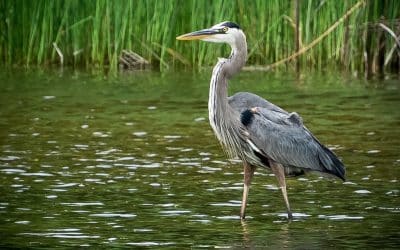 Nature-seekers who discover the "Wetland Trail" at Camp Newaygo are treated to an ecologically-unique outdoor experience. The Wetland Trail is no ordinary swampland or run-of-the-mill hiker pathway! In fact, the one mile (roundtrip) boardwalk trail, is one of the only...
As residents and visitors alike agree, Newaygo County has an enviable natural resource base that has to be experienced firsthand to be fully appreciated. 2014 brought the introduction of a new Newaygo County asset: The Edge! Ready to get away for an afternoon, an...